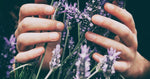 How aromatherapy can help with stress, anxiety, insomnia and more
The word Aromatherapy conjures up a sense of pleasant aromas and fragrances. But besides creating a sensorial experience, these essential oil scents when inhaled, help in healing the body, mind and soul due to their therapeutic and curing nature. They take us back to where we belong—nature. 
Aromatherapy is an integral part of Saanté Selfcare. The combination of essential oils in our products are calming, de-stressing, uplifting, balancing, sleep inducing healing on all levels and also work to balance the individual chakras. We want to give our users a feeling of being nurtured and overall wellbeing. Our energised products are free from toxic chemicals and urge people to embrace slow beauty and prioritise self care. We love essential oils because most of them are multifaceted and can be used to heal on different fronts. All our essential oils are mixed in a combination of carrier oils chosen for their healing and wellness properties. 
Plants contain combinations of phytochemicals and regenerative properties in their skins, seeds, stems, flowers and roots that when extracted correctly, yield pure, powerful, potent and healing essential oils. Each plant has its own set of antidotal and therapeutic qualities. 
One can use these essential oils in many ways—inhaling, massaging (mixed with carrier oils), room sprays, baths, diffusers, compresses and more.
Since they are very concentrated non-oily natural compounds, essential oils need to be mixed with other carrier oils to be used as transdermal oils. They can also be put on a tissue and inhaled and used in burners and diffusers.
The unique combination of these highly fragrant, natural compounds gives us the freedom to treat various ailments—that work on both the mental and physical level. 
But before we start using them to heal ourselves we need to understand how different essential oils either use singly or in combination work towards healing us.
The oils should have an appealing aroma. Aromatherapy should be a pleasant and pleasurable experience taking us on our wellness journey. They can reduce pain, inflammation, increase attentiveness, improve sleep and restfulness and also be stress busters. They can reduce symptoms of flu, kill bacteria, fungus and virus and also help skin and hair ailments. 
Listing the commonly used essential oils and their benefits 
Chamomile – This ancient medicinal herb's oil extracted from the blossoms of the chamomile plant will create calm, relieve pain, headaches and depression. Due to its antiseptic and antibacterial properties, it also helps against rheumatism, gout and other skin issues. Our baby butter, infused with chamomile, works wonderfully on super sensitive skin and heals rashes, eczema and is also mentally calming.
Jojoba Oil - One of the most beloved skincare oils, jojoba (pronounced as ho-ho-ba) is a natural oil produced from the seed of the drought-resistant Chinensis plant. Balancing, hydrating and full of antioxidant, anti-inflammatory and antibacterial benefits, it has the ability to lock in moisture without clogging pores and keep the skin smooth and supple.
Lavender - The healing effects of this calming, versatile oil are immense. Anti-inflammatory, antiseptic, analgesic and sedative, it can treat burns, insomnia, flu, cold and bronchitis, heal sores and acne, while also putting you in a state of relaxation. Lavender plays an important role in our Crowning Glory Hair Oil, Crowning Glory Hair Oil for Men and Crowning Glory Hair Tonic—as stress can be a major contributing factor for hairfall, it helps de-stress the scalp and mind.  lavender was chosen to destress the mind and scalp. This oil is also found in our 7 Chakra Balancing Room and Pillow Spray along with other therapeutic herbs for the balance and calm it lends to the chakras.
Peppermint - This uplifting, stimulating oil is a vasodilator and antimicrobial nature, which helps with dandruff and flaky scalp skin. Combined with its refreshing aroma and effects, it makes the perfect ingredient in our Crowning Glory Mens Hair Oil.
Thyme -  This herbaceous essential oil is anti inflammatory, antibacterial and antifungal—and is an essential part of our bestselling Move Oil as it works on all levels to alleviate pain symptoms and has been proven to be very effective in reducing muscle inflammation, migraines and muscle cramps. 
Lemon - Lemon's citrus essential oil is fresh, strong, versatile, a natural gentle diuretic. It helps boost circulation, decongestion and has cleansing properties. econgesting and has cleansing properties. In our Eye Rescue Serum it helps reduce water retention and puffiness under the eyes, and also reduce dark circles.
Sandalwood - This luxurious essential oil, a well known remedial ingredient in ancient Ayurvedic oil concoctions, has been used for centuries to reduce skin irritations. It has a woody, sensual, calming and soothing effect, and is very rich in antioxidants that help to fight free facial damage on the skin. This rare and coveted oil is found in our Time Rewind Face Cream to rewind the time on the skin. It is also found in our Baby Butter as it is a super healer and antimicrobial. 
Rose – This complex flower's comforting, antidepressant and sedative qualities, intoxicating and sensual scent helps uplift the spirit and create harmony in relationships. It's also a great anti-ageing and revitalising oil for the skin—and hence is part of our Time Rewind Face Cream.
Rosemary - A restoring and energising oil, rosemary helps relieve sinuses, fatigue and body pain. It is also known for its remedial and stimulating properties to improve hair growth. Found in our Crowning Glory Hair Oil, Crowning Glory Hair Oil for Men and Crowning Glory Hair Tonic, it helps nourish and strengthen the scalp.
Mandarin – Found our 7 Chakra Balancing Room and Pillow Spray, this calming, citrus essential oil will align your chakras when you're feeling out of sync and looking for balance. It also helps against stretch marks and nausea. 
*Disclaimer: In no way are these oils meant to replace your physician's advice. Use with caution during pregnancy. Please do not use essential oils directly on your skin—ensure they are mixed in base oils with the correct concentration. If using in a diffuser or oil burner ensure there is adequate water mixed with the oil before burning.