Slow beauty rituals driven by 50 years of research and experience in ancient healing sciences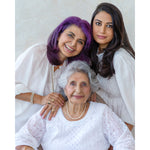 Preserving Ancient Rituals
Saanté is a celebration of self. Our products are infused with pure essential oils, rare adaptogens and Ayurvedic extracts, with ancient curative formulas perfected through generations. We harness the power of plants and holistic techniques to nurture the skin, hair and body from within.
Learn More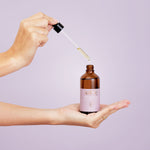 Restore your hair's thickness, strength and shine with our nutrient-rich oil
Boost scalp health and hair growth with a potent, non-greasy formula
Meet Malini
Malini Ohri is a trained health and beauty consultant, Reiki master, reflexologist, Aromatherapist and Ayurvedic practitioner, who grew up surrounded by precious blends rooted in ancient Indian wisdom concocted by her mother. Saanté Selfcare is the result of Malini's 45 years of experience in the beauty and wellness industry, and her lifelong passion and knack to understand ailments and heal people.
Can't decide what's right for you? Write to us with your concerns and get personalised recommendations from the founder and creator of Saante herself
Ask Malini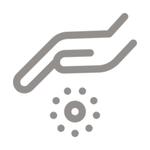 Reiki Energised

Our products are charged with positive healing energy to foster their stress-relieving benefits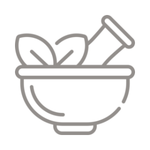 Ayurvedic Formulations

Regenerative remedies based on the 5000-year-old science of life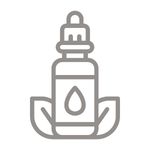 Aromatherapeutic Oils

Plant-based essential oils to balance, soothe and promote overall wellbeing
CUSTOMER TESTIMONIALS
"My favourite hair product"

After years of fighting hair loss and trying all possible products, I finally found this miracle. Not only it stops hair fall, it also balances scalp and boosts hair growth. Another thing I love about this hair tonic, is that it is not greasy at all, so I apply it on freshly washed hair while pores are open to absorb the goodness.

Aysel Musayeva

"Magic in a Bottle"

I had been looking for a pillow spray to help create a better self-care sleep routine. When I saw this one, I was skeptical of the description. How could a spray actually help balance the 7 chakras, I wondered? Well, let me tell you, it absolutely delivers what it says. It is the most pleasant aroma I have ever smelled, and you instantly feel comforted and content. Not only do I use it on my pillow, but I also turn back the covers and mist my sheets as well. When I get up in the morning, I mist again, and when I get dressed I put a few sprays on my clothes and hair as well. In fact, any time I start to feel stressed, I go and spray the bottle and instantly feel calmer. I know it probably doesn't make much sense, but it literally does balance you. You feel uplifted but relaxed; content but calm. It's a MUST try. I bought one for myself and am going to get some for my friends' upcoming birthdays straight away.

Tracy

The Best Eye Serum Ever

I have been using the eye rescue serum for almost 4 years now and I love it. I use it once everyday around my eyes and it instantly just calms the area, reduces puffiness and also with the use of roller, reduces some fine lines around the eyes as well. This has been the only serum I have applied on my eyes and it has done wonders. I gently rub around the eye area and it just adds a shine and softness in the area. Would highly recommend it, and love that it is made of all natural ingredients 😊

S.G.

Great Product

Bought this product for my dad who was having muscle cramps and neck pains. it really helped relieve the pain and bring muscle function back to normal! I started using it too on my sore muscles and it also helped! Consistency is really nice and not sticky or heavy. Lovely smell too.

اية

"My Must Have"

My favorite body butter. I stopped using any other body cream/butters after trying Saante baby butter. Very rich, buttery formula that melts once you rub it between your balms. I finished 6 jars so far and on my 7th. Definitely my must have from saante products.

زبدتي المفضله من منتجات سانتيه. بعد ما جربتها الصراحه وقفت استخدام اي كريمات جسم عندي. التركيبه زبده متماسكة غنية تذوب في راحة اليد يوم تفركونها. خلصت ٦ علب منها و الحين في العلبه السابعه. من مفضلاتي اللي لازم تكون عندي و اكيد بستمر و باخذ منها كل مره. الريحه ناعمه و خفيفه بالبابونج و التركيبه مناسبه لاصحاب البشره الجافه و الاطفال.

S.S.

"Wonderful Trio"

I was suffering from severe hair loss for the past few months and my scalp started showing. I was very concerned about this and it was then i came across these wonderful product Strong and Healthy Hair trio (Crowing glory hair tonic, Crowning glory hair oil and strengthening and nourishing hair oil). I have been using these products for the past 2 weeks and my hair-fall almost stopped. My hair is less frizzy now and it feels healthy now. I am very grateful to Saante team for these wonderful products. Will continue using the products and I hope my hair will regrow back to its previous strength and thickness soon.

KAVYA UDAYAKUMAR

"The perfect blend"

After using this serum for a few months now and almost finished the bottle, I can feel a difference in the hydration and smoothness of my skin. Its scent is divine, and is a great serum which is lightweight and not too oily for combination skin. Feeling more radiant with a natural glow. Super easy to layer moisturizer and sun block with!

Jyotsna Shewakramani

"Luxurious product"

Rewind time, been using for just over a week my skin feels amazing and looks radiant, it has a thick whipped cream texture and melts into your skin beautifully really impressed with this cream after using many different products over the decades.

Nathalie Thirkettle
As Seen In Edition