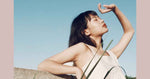 Why it's important to practice slow beauty and how to do it right
A simple act of slowing down, being mindful of every little thing we do, respecting it by giving it our full attention, and reveling in the moment, is often forgotten in the midst of fast-paced lives. "Slow beauty is about going back to rituals, going within to heal slowly, through beauty practices, meditation. Not being in a constant rush and dedicating time to yourself so you are able to bring the glow," says Malini Ohri, creator and founder of Saanté Selfcare. It urges you to stop trying to find quick fixes and take a wholesome, holistic approach to beauty, "this mindful approach means not only looking after our skin and hair, but also being aware of eating wholesome foods, spending time on our food and really nourishing ourselves from what we eat to  what we apply on our bodies and hair," she adds. A trained health and beauty therapist, Reiki master, reflexologist, Aromatherapist and Ayurvedic practitioner, for Malini, healing and concocting therapeutic, restoring blends using precious medicinal herbs and oils has been a lifelong passion. She believes that true beauty is a reflection of a person's inner health, emotional wellbeing and spirituality, and that using non-toxic and clean products devoid of chemicals, practicing self-healing, meditation and being calm from within can do wonders for the skin. 
Embracing slowness
In order to practice slow beauty in our daily lives, we must reflect on our thoughts and actions, and how we use them. Taking a little time out for yourself should become a priority. "Alongside the work we do, which we hopefully love, we all need to have a hobby that slows us down and helps us reflect," says Malini. She suggests choosing any form of exercise—like meditation, yoga, walking—that makes us take an hour out just for ourselves 5 days a week. "Reflect and be grateful—the present is the most important time in our life—to be the complete, whole human that we were intended to be, we need to be kind and mindful of how we are as individuals," she adds. 
Besides exercising  4-5 times a week doing strength training and cardio, Malini is also mindful about her beauty and selfcare routine. Ahead, she shares her slow, glow ritual. 
I wake up and have two glasses of room temperature water in an earthenware pot. It is not only the best way to rehydrate your body after a long period of fasting, but it also helps fuel your brain, flush out toxins, and therefore promote healthy skin and hair. Drinking it from an earthenware pot is an age-old practice—one of its key benefits besides keeping your water cool is balancing the pH level in your body due to its alkaline nature.
Next, I gently cleanse my face with the Saffron cleansing gel—it gives instant freshness and brightness to my face (launching in August). 
Following it up with the Luminous Toner to get rid of any leftover dead skin or dirt, and to get my skin ready to take in the goodness of the next step. 
I dab dabdab and massage the Restore Face Serum until it is fully absorbed by my skin.
Then, I take my time and give myself a loving facial massage with the Inara Face Elixir, a blend of 14 Ayurvedic extracts and oils to give my skin a boost of nutrients. 
I also apply the hair tonic at least twice a week to strengthen my hair from roots to tips and safeguard the health of my scalp. 
My breakfast starts with a green juice made of celery, amla, cucumber, mint, parsley and ginger. Breakfast  is a fruit and then oats with flaxseed and nuts.
Lunch and dinner is normally light and complemented with a green vegetable stir fry regardless of what is on my plate, and my carb is generally a millet and flaxseed roti. 
I also make sure I have a minimum of 8 glasses of water every day. 
 Nighttime is a time to wind down and put yourself in a calm state of mind for restful sleep. I start by spritzing my 7 Chakra Spray to align and centre after a long day.
Then, I cleanse my face with the Saffron Gel, and apply the Fade Face Serum, a potent blend of Vitamin C, Licorice Root and Niacinamide to help repair my skin while it sleeps. This is followed by Restore Serum to hydrate and plump my skin. I follow this with the eye serum.
 Next, I massage in the Time Rewind Face Cream, infused with Camellia Japonica, moringa and shea butter. Its adaptogenic benefits help combat facial stress and also revive that youthful glow—your night routine should include a reparative face cream since the body naturally goes in repair mode when we sleep.
 I then massage my body with a few drops of the Move Oil to relieve muscle stiffness, then pamper my hands and feet with the Baby Butter. 
 I also use the Kansa Wand twice a week to give my skin a boost of circulation through the therapeutic massage and the Crowning Glory Hair Oil twice a week to nourish my scalp. 
I exercise 4-5 times a week for an hour and do a mix of cardio and strength training.